Have An Inground Pool Repair Need?
Blue Wave is available for all your inground pool repair services. Our service trucks stock many common parts to repair heaters, pumps, and filters, along with general swimming pool repairs and plumbing. A new vinyl pool liner can upgrade your pool's look and feel. Blue Wave installs new liners at competitive rates. Call 1-315-538-8811 or email Blue Wave.
Outstanding service! Great quality. Great value!
-Todd, a Blue Wave customer & Facebook friend
We have been dealing with John and Ed for about 17 years! Bought our hot tub and 2 pools from them. Honest and knowledgeable! We highly recommend Blue Wave!
-Alan H & Family, a Blue Wave customer & Facebook friend
Blue Wave opens and closes our inground swimming pool and last spring, they installed a new vinyl liner. We were not only pleased with the price but also their dependability, professionalism, and quality of their work. The liner is beautiful, and we feel like we have a brand new pool!
– Hank & Margie, a Blue Wave customer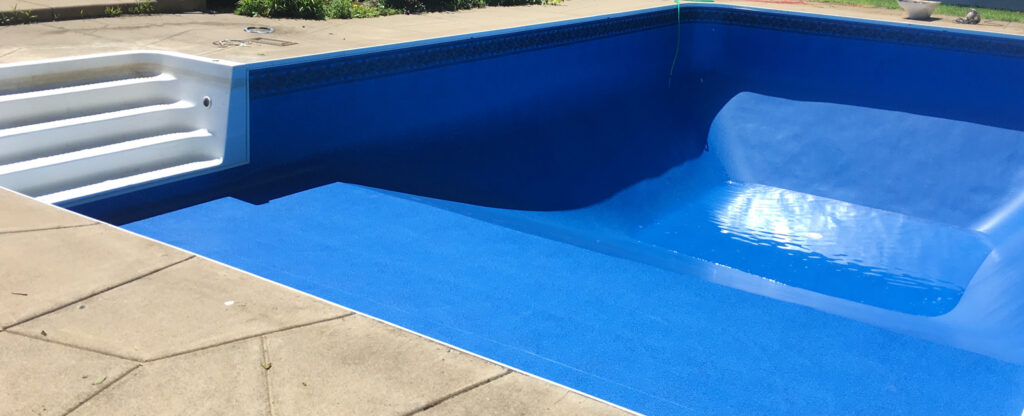 The Blue Wave service department can fix just about any inground swimming pool—an advantage that comes with 35+ years of experience. For that reason, our customers trust Blue Wave Pool & Spa with their pool repairs.
Pool Services Include
New Vinyl Liner Installations
Heater Repairs and New Heaters
Pump Repairs and New Pumps
Solar Covers
Swimming Pool Safety Cover Installation
Inground Swimming Pool Openings
Inground Swimming Pool Closings
Blue Wave Pool & Spa takes great pride in providing high-quality and excellent service for all your pool and hot tub needs. Call us at 1-315-538-8811 or email us.